A new type of accommodation
When the best of boutique hotels is combined with the best of other types of accommodation, you get an exclusive, luxurious and comfortable venue very close to the historic centre of Prague.
GENIUS LOCI
The Viaduct is situated on the border of two Prague districts – Karlín and Prague's Old Town at a site which became part of the city in 1922. The former suburb was next to the old city walls.
How can you get to the Viaduct?
Practically around the corner from The Viaduct is Florenc, the bus station for national and international lines and bus line to the airport. The Masaryk train station is just three tram stops or a ten-minute walk from here. And within few minutes you are thanks to metro even at the main train station (Praha hlavní nádraží), from which a regular bus line goes to and from the airport.
What interesting can you explore around?
Real gems are to be found within a 15-minute walk. Whatever the direction you take. Along the historic Negrelli Viaduct, which gave our hotel its name, you can walk all the way to the Vltava River and marvel at the views of the Hradčany Castle and Letná. In Karlín you will find many interesting places, stylish restaurants, but also monuments. In the direction of Žižkov, you can reach the Vítkov hill, from which you can enjoy beautiful views of Prague that are still too untouched by tourists.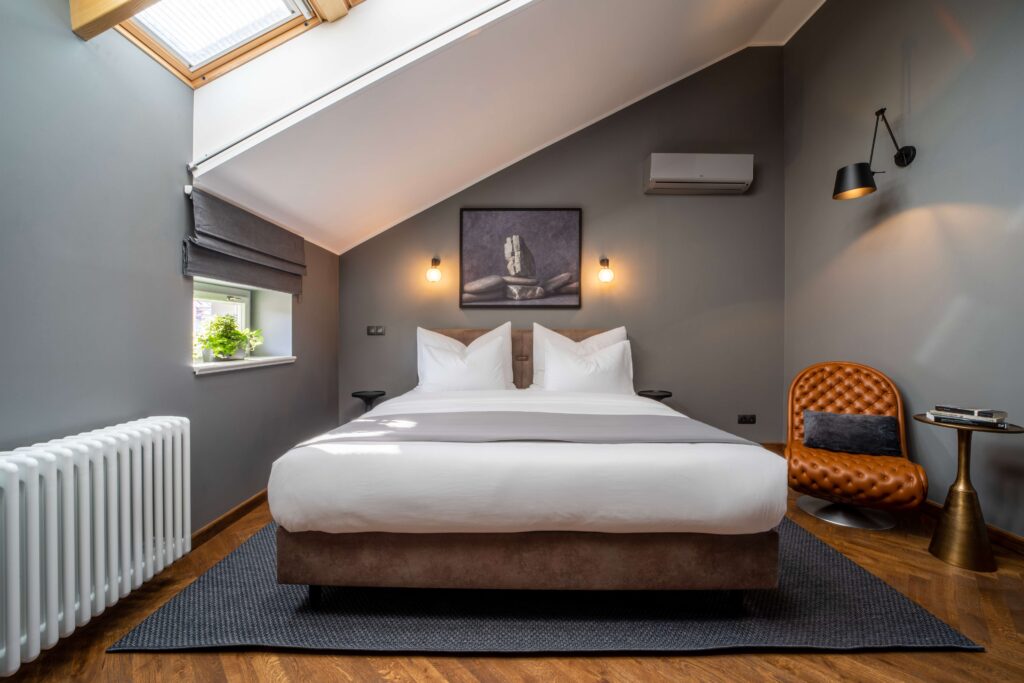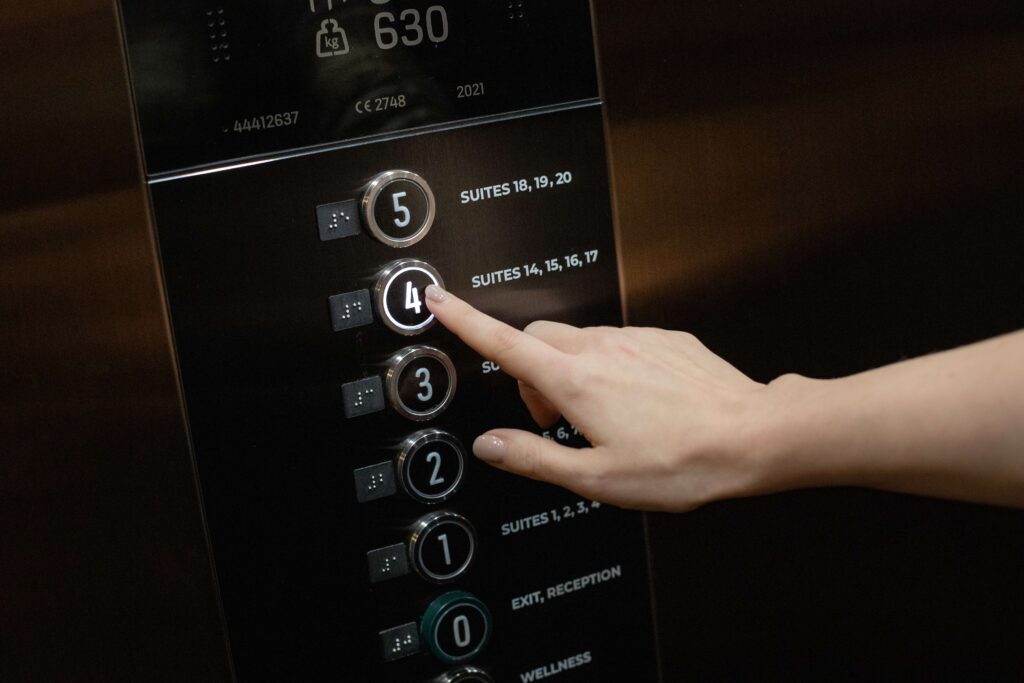 Finally, towards Old Town, within 20 minutes, you could be standing on Old Town Square and admire the world-famous Astronomical Clock.
What is our NEIGHBOURHOOD like?
We are in a diverse and lively location, on the border of a tourist centre and a part of the city that is due for revitalisation in the coming years. Sometimes you can encounter the raw form of Prague in the neighbourhood, people who are not sleek. And a few meters away the Museum of the City of Prague with its huge treasures, the Old Town and luxury restaurants.
Don't look for the sterility of giant hotel complexes here, we are in an area where there is real life. But with us you are safe and quiet.
Moreover, we have returned the hotel building to its original purpose, as it was originally built as a coaching inn.
We are different type of hotel, we're your second home on the road
Large and spacious rooms with hallways, comfortable luxury beds that make you feel like you're in a dream, a pleasant and soothing tone of the interior, minimalist style, but also air conditioning, room service or the possibility to order food from selected restaurants to your room at any time – all this is waiting for you.
We hope you will feel at second home in the Viaduct.