Whatever your appetite, throughout the day, at The Viaduct,
you'll find plenty of opportunities to have a nibble or a drink …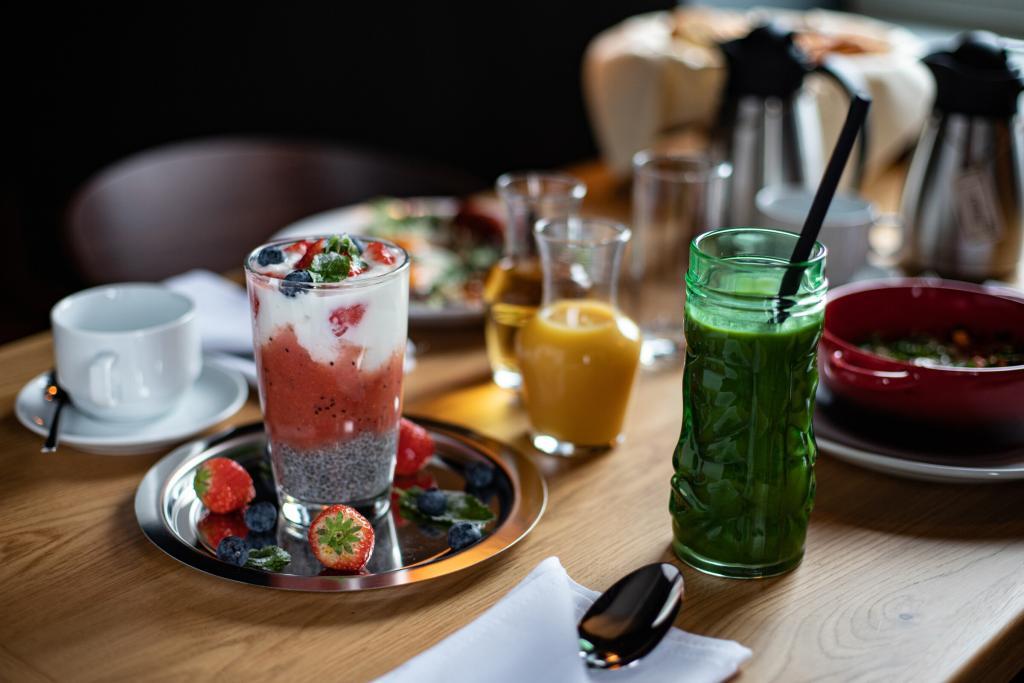 A great way to set the right tone for the rest of the day!
Delivered directly to your suite, energetic in the city center-express formula, beneficial with fruity accords, impressive in the number of options to choose from, our 100% organic breakfast comes fresh and delicious.
Order your in-room breakfast every day  
before 9 p.m.  
Breakfast service
EVERY DAY from 7 a.m. to 11 a.m.

Orders from restaurants – from 10 a.m. to 8:30 p.m. every day
We will prepare breakfast for you every day according to your wishes and at the time you request. All via a simple app on the tablet in your room.
Choose from a variety of options according to your eating habits – from smoothies and vegetarian mixes to a typical continental or full English breakfast.
We offer guests the convenience of in-room breakfast. You can eat in the peace and comfort of your room without having to change out of your pyjamas.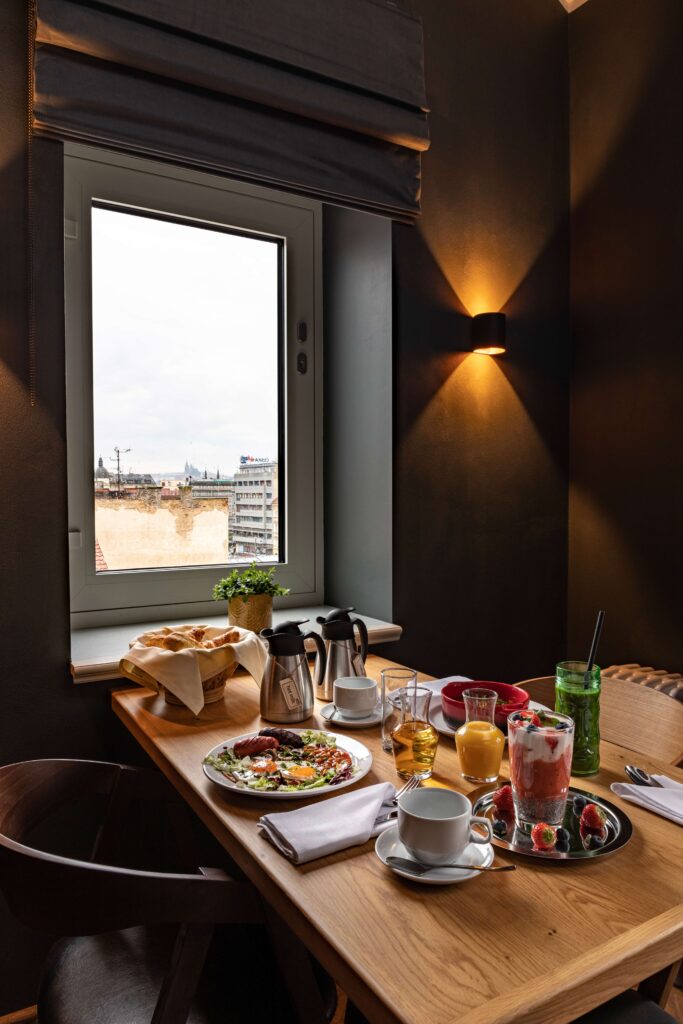 Ordering food from restaurants
Feel like tasting dishes from local restaurants from the comfort of your room? Order them any time of the day till 9 p.m. We will arrange a delivery service for you. Use the tablet in your room to order food anytime from any restaurant, near or far.
Whether you fancy Czech, Italian, Asian cuisine, vegan food or even burgers, you'll find it all here.
A courier will bring the food to the reception. We will add plates and cutlery to the courier's package. And we'll deliver everything to your room. After you've eaten, just let us know and we'll clear the table.